Beamer X Banks standard Aussie Mountain Doodles
Basic Information
We are so excited about this litter between Beamer and Banks. Both have proven to be wondeful producing dogs in our program. Puppies should mature in the 50-75 lb range and will have wavy, low to non shedding furnished coats. Beamer's litter was born 11/30/21 and will be ready to go home with their new families on 1/29/21.
Black tri color puppies $4500
Blue Merle tri color puppies $7500
Reserve A Puppy
Deposit: $100
To reserve a pup from this litter, please contact us.
Parents
Shady Oak's Banks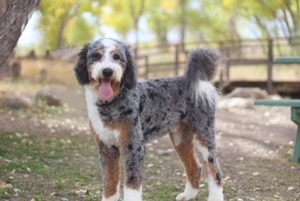 Shady Oak's Beamer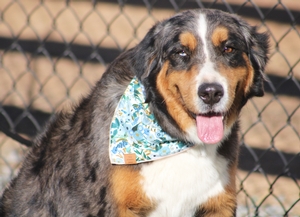 Request More Information or Call 619-471-5183